Service: Mindfulness Meditation to Empower You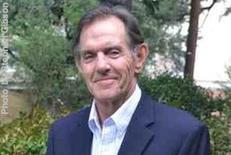 Facilitator: Mike Wittenbrink
Take a stress-reduction break and begin your week with a meditation for healing and peace. Join Mike Wittenbrink as he leads a group meditation designed to bring you quiet and stillness as you embrace the new week.

This weekly meditation is conducted in the main temple.

Check Out our Yoga Class!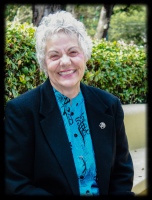 Course: A Course In Miracles
When: Sunday 9:30 am-10:30 am
Facilitator: Susan DeMara
The Sunday morning A Course in Miracles discussion class is an in-depth study of the ideas of the text by the same name. These themes include forgiveness, love, and learning to develop one's Christ consciousness. The focus is to understand how to do this and then to live one's life accordingly. 
Course: Yogananda Studies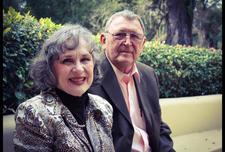 When: Sunday 9:30 am-10:30 am
Facilitator: Renee and Burt Lattimore
This exciting class is a study of Yogananda's remarkable book The Yoga of Jesus in which the author, an Indian sage and master of the East, confirms that Jesus knew of the ancient science of yoga and God realization and taught this to his closest disciples. The class is being facilitated by Burt and Renée Lattimore. 
All are invited. Free.

For more information, please click
here
.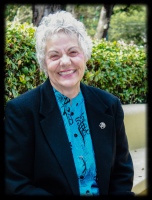 Course: Children's Sunday School
When: Sunday 11:00 am - 12:00 pm
Facilitator: Susan DeMara
Susan DeMara leads the children's Sunday school class that takes place during the Sunday 11:00AM service.
Course: The Wellness Forum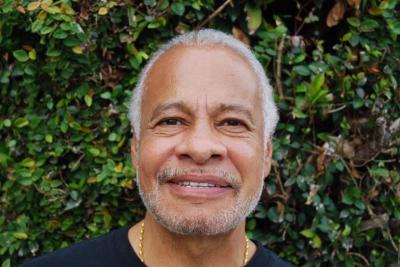 When: First Sunday of each month 9:30 am - 10:30 am
This class is designed to answer your questions about stress, diet, and exercise. To live a more productive life, we must take proper care of ourselves. Guest speakers teach various habits to help you maintain a happy and healthy lifestyle.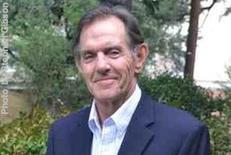 Course: Powerpath Mastermind Miracles Circle
Facilitator: Mike Wittenbrink
The Powerpath Letters are the Secret to Ultimate Success --- to obtaining success of Body Mind, Heart and Soul.

Learn a new way of thinking and living that gives you total success and self-empowerment. Learn to creat your ideal life.  

Course: Prayer and Healing Meditation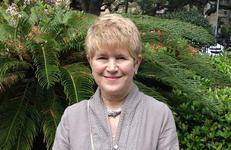 When: Wednesday 11:00 am-12:00 pm
Facilitator: Harriet Stafford
Harriet Stafford's midweek prayer and healing service, a tradition in Unity churches, includes a guided meditation, New Thought readings, special prayers, and affirmations. All are welcome. 

Course: Reiki : A Helping Hands Group
When: Wednesday 1:00 pm- 3:00 pm
Facilitator: Dr. Holly Groh
Holly Groh, MD, is coordinating a Reiki helping hands group every Wednesday from 1-3 PM. Free.

Holly is a retired ophthalmologist and corneal eye surgeon (before raising children) and has since learned Reiki. She and one of her teachers, Tianne Lastra (Amazing Reiki) are bringing together Reiki practitioners and the public.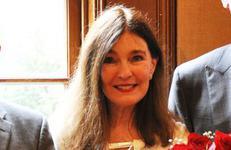 Course: A Course In Miracles
When: Wednesday 6:30 pm-8:00 pm
Facilitator: Reverend Mary Beth Ellis
This class is studying the text by the same name and is working as a group, or Sangha, to help each other understand the principles and apply them to daily living.  The thrust of the text and class is to use the ideas as a tool to get in the habit of letting the Christ Consciousness live our lives so that our self-centered egos don't control us. (We often call ourselves "Ego-holics Anonymous.)

A Course in Miracles serves as a tool to reinforce the Unity spiritual principle that we create our lives.  "As a man thinketh, so he is."

We believe that life is a miracle and is full of miracles. To see this, we need only adjust our vision and align ourselves with the Divine.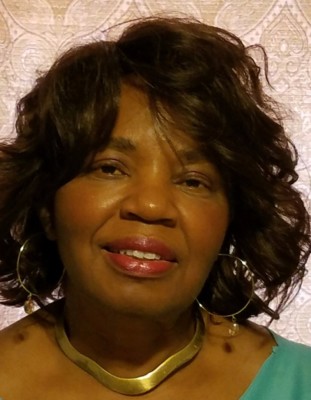 Course: The Seven Spiritual Laws of Success
When: new class starts March 13th
Facilitator: Hortense Langs
This course is based on Deepak Chopra's books The Seven Spirtual Laws of Success and Creating Affluence.
Course: Yoga, Guided Meditation and Music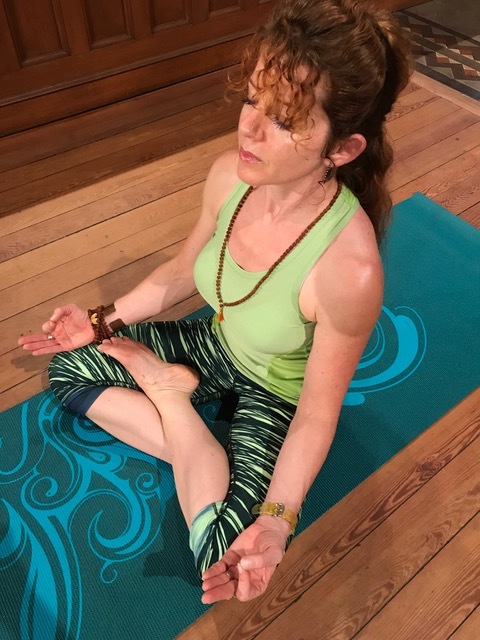 When: Saturday 10:00am - 12:00pm
Facilitator: Katrina Zech
Relax your body. Calm your mind. Open your heart.
Katrina "Roshni" Zech (RYT-500) opens this class with a 30-minute guided meditation, known as Yoga Nidra. Then we move consciously through yoga postures with internal awareness, and our practice is a Meditation in Motion. Katrina offers yogic philosophy, pranayama (breathing techniques), and sacred music to enhance your personal divine experience. 
What is Yoga Nidra?


Yoga Nidra is an ancient guided meditation technique that has the power to take you to the innermost, deepest levels of relaxation where your whole body and being is permeated by peace of mind and profound stillness. It unlocks the mystical, integrative powers of the subconscious, as well as your higher centers of consciousness. This meditation style that not only relaxes your body, it also creates a different relationship to stress-producing thoughts and emotions. The method focuses primarily on quieting the mind and boosting the energy (prana) flow in the body, thereby increasing the healing potential available. It guides the practitioner to experience the silent state of being that always resides within us. Yoga Nidra is known as "the deep one" and is as restorative as several hours of sleep.
Lie down, make your body supremely comfortable, close your eyes and listen: